Double L for Water Line Replacement Services In Azle, TX
As your water line gets older, it can become vulnerable to a lot of problems that may disrupt the normal water flow that you are used to receiving at your property. When you need water line installation or replacement, call on the expert plumbers at Double L Plumbing for reliable water line installation services, from start to finish!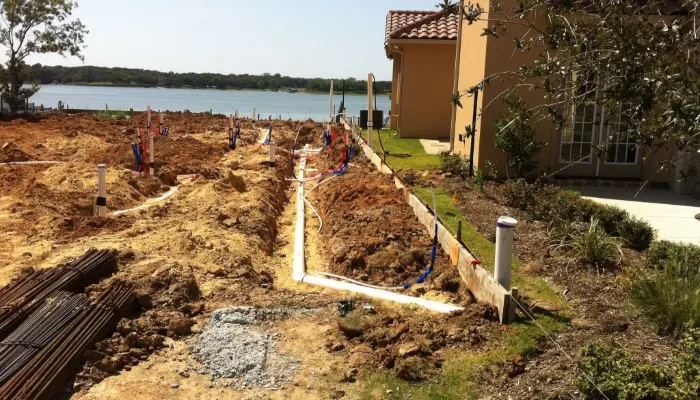 Why Water Lines Need To Be Replaced
Problems with your water line can happen due to a number of reasons, including:
Buildup inside the pipes.

Tree roots that are cracking or breaking the pipes.

Simple natural problems like ground movements and various water pressures.
The Right Solution To Your Problem
Sometimes, a problem that may not seem major may signal a much bigger problem down in your water line. Things like a slight water discoloration or a drop in water pressure may seem like a simple fix, but may require a bigger solution in your main water line.
If you are having a problem like this in Azle, you should call us right away to schedule an evaluation. Our skilled technicians are able to inspect your water system and figure out if you need a water line replacement.
817-444-3100
Your Go-To Plumber
Our company prides itself on doing the work that keeps your water line functioning to its best ability. If you do not need something, we are not going to sell you that service. Our goal is to provide the highest quality service to keep your water line running now and in the future. If you do happen to need a water line replacement, we will work to give you the best possible price and a level of service that will exceed your expectation for our company.
If you feel you may need a water line replacement, give us a call today!
Let's Get Started