Double L For Your Fixture Upgrades In & Around Azle, TX
Eventually, there comes a time when homeowners look to upgrade the plumbing fixtures in their house. If that sounds like you and you're living in the Azle area, you should absolutely reach out and call Double L Plumbing today!
Professional Plumbing Services
We have a staff of highly trained technicians that is ready to help you with any plumbing problem that you may run into; however they also do great work when it comes to plumbing upgrades. Our plumbers have worked with many of the best brands and always work with the best practices in the industry so that you know your installation will be handled with care.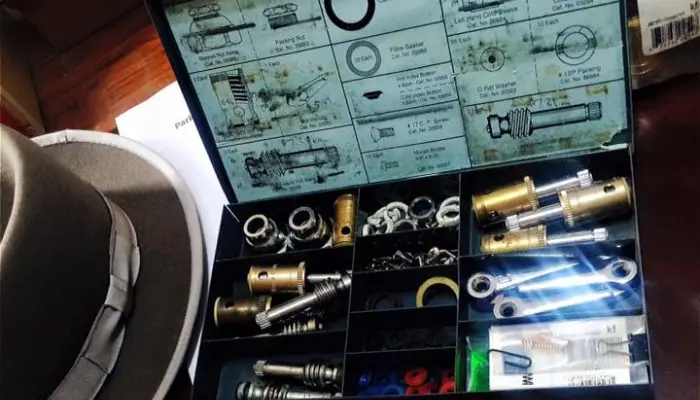 What are the basic plumbing fixtures?
Basic plumbing fixtures encompass essential components in a plumbing system that facilitate water supply and drainage functions within residential or commercial buildings. These fixtures are integral to daily life and include faucets, which regulate water flow in sinks, showers, and bathtubs. Sinks serve as vital spaces for tasks like handwashing, dish cleaning, and food preparation, while toilets enable waste disposal via flushing mechanisms connected to sewage systems. Other fixtures include sump pumps, garbage disposals, connections for washing machines, and outdoor faucets, all contributing to the proper functioning of a plumbing system in daily life.
What is a plumbing fixture fitting?
A plumbing fixture fitting is a component used to connect, redirect, or regulate the flow of water within a plumbing system. These fittings are essential for creating a network of pipes that efficiently deliver water to various plumbing fixtures and appliances, as well as for managing the drainage of wastewater. Plumbing fixture fittings come in various shapes, sizes, and materials to accommodate different types of pipes and fixtures. Common types of fittings include elbows, couplings, tees, adapters, reducers, and valves. Elbows allow for changes in direction, couplings join two pipes together, tees create a T-shaped junction, and valves control the flow of water. These fittings play a crucial role in ensuring that water is distributed and drained properly throughout a building's plumbing system.
How long should plumbing fixtures last?
The lifespan of plumbing fixtures varies based on factors like quality, usage, maintenance, and material. Faucets, if of good quality, can last 15-20 years. Sinks differ by material, with stainless steel lasting 15-30 years and porcelain/cast iron longer. Well-maintained toilets endure 25-50 years. Acrylic/fiberglass tubs last 15-20 years, while porcelain/cast iron can surpass that. Pipes vary, with copper/brass lasting 50+ years and PVC around 25-40 years. Water heaters: tank 8-12 years, tankless 20+. Garbage disposals range 8-15 years. Proper care and regular maintenance can extend the life of all fixtures.
Installations & Replacements
We offer a wide range of installation, replacement and upgrade services on plumbing fixtures, including but not limited to:
Toilets

Sinks

Faucets

Shower Heads

Tubs
Remodels & New Construction Installation
When it comes to your new home or business building project, you want everything perfect, including the brand new fixtures you picked out. Double L Plumbing offers installation services on new construction and remodeling projects that will exceed your expectations! We'll have your new or remodeled building space looking and working even better than you had hoped.
Fixture Repair Services
At Double L, we also provide repair services to all of your plumbing fixtures. For faulty toilets, broken faucets and more, you can always turn to us for quick, reliable repairs. Our plumbing team is ready to help you get your fixture working properly again once more!
817-444-3100
Precise Installation Service, Every Time
Our plumbing team is highly trained and experienced in order to expertly replace your plumbing fixture the right way the first time. When you work with us to upgrade your bathroom or kitchen fixtures, you can rest assured that they will be installed correctly to protect against leaks or other problems down the line.
Service Is Everything To Us
We believe in amazing customer service from start to finish. You can trust in Double L for exceptional work and friendly service every time. Call us today at 817-444-3100 to learn more about our installation services, or schedule a consultation online below.
Let's Get Started