Accurately Diagnose Your Plumbing Concern in Azle, TX
Plumbing issues are sometimes hard to determine. Pipes that are buried could be facing issues that you can't visibly see or know about. One of the best tools at our disposal is our plumbing video camera service. These cameras are waterproof and specially designed to identify plumbing issues from inside your pipes. Double L Plumbing is happy to employ the services of specialized plumbing cameras in order to help our clients get to the bottom of things.
Why Cameras?
Plumbing cameras help our technicians see what's going on inside of your pipes and sewer lines under your property. When starting an inspection, our trained technicians will insert a video camera on a rod into the sewer lines on your property. The cameras are amazing because they are able to turn through the twists and turns found in all of your sewer lines.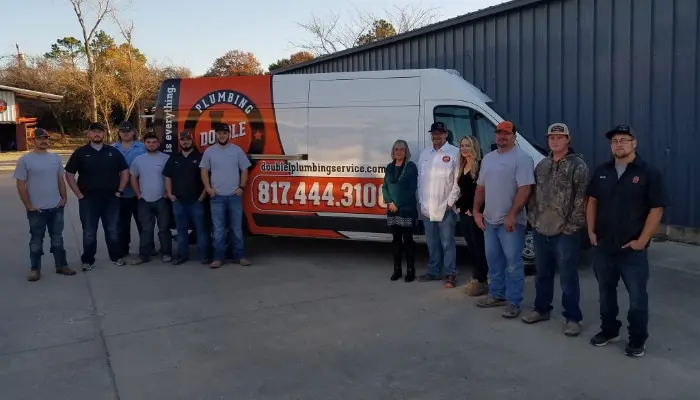 They Can Go Anywhere
They're available for use in all different kinds of pipes, so whether it is your main sewer line or a different area giving you trouble, these cameras are great for very small pipes or larger ones as well.
The technician will be able to view the footage as the camera goes through the pipe, so your assessment can take place essentially immediately. This is a great option for people who are looking for a quick answer to their issue.
A Unique Tool
If you are trying to do a full plumbing inspection, this camera inspection is probably just the first step. There are a lot of other methods that our technicians will use to investigate your sewer system as well as any other pipes that may be causing your property problems.
817-444-3100
Ready To Solve Your Plumbing Problem?
If you feel that you need a plumbing video camera inspection, do not hesitate to reach out immediately as these problems can build up quite quickly leaving you in a worse spot as time goes on.
Clients in the Azle and Weatherford, TX areas continue to turn to Double L Plumbing for our services and workmanship. We also offer:
Discounts for seniors and veterans.

Regular business hours on Saturdays.

A 1-month labor warranty on all of our services.

Professional service from a local family-owned business.
Let's Get Started