Clear & Repaired Sewer Line Services Near Azle, TX
For fast, affordable sewer line services to get your home or business back in order, call on the pros at Double L Plumbing! We provide full sewer line services including cleaning and repair to get things flowing the right way once more. Our experienced plumbers will be able to handle your sewer concern with skill and expertise.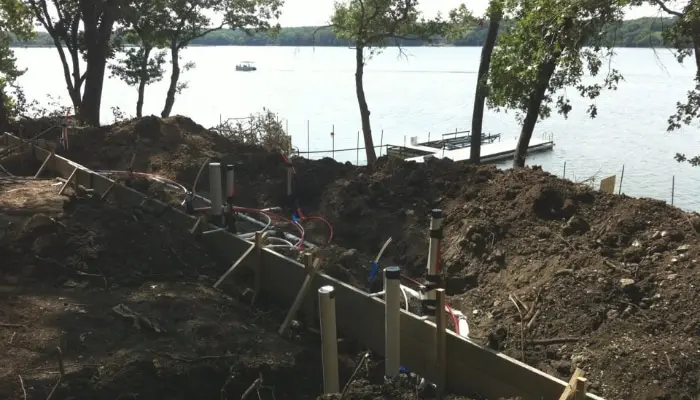 Full Sewer Services
We offer full sewer services to homes and businesses in the Azle, TX area. Whatever your need be, whether a simple clean out or full replacement, you know when you partner with Double L that the job will be done right.
Sewer Line Cleaning, Repair & Replacement
Sewer System Backups - We offer fast and effective sewer line cleaning services that will get any clogs or backups taken care of quickly.
Sewer Line Repair & Replacement - If you need work done on your sewer line, we can help. Our team can do anything from a simple repair to a full sewer line replacement.
Do I Have A Problem With My Sewer?
There are a number of things that can indicate an issue with your sewer system, including:
Slow Drains - A clogged sewer doesn't typically happen over night. If you notice that your drain is draining slower and slower, it's best to get it taken care of sooner rather than later.
Lush Area On Yard - Do you have one section of your lawn that is inexplicably longer and more green than another? You could have a sewer line leak. If it follows the entire sewer line it could mean replacement.
Toilet Is Gurgling - When a toilet is bubbling after being used, it could mean a clog down the line that needs to be cleaned out.
Smelling A Persistent Sewage Odor - This one is pretty self explanatory, but if you are smelling sewage in your home or in your yard you should get your line inspected.
Northwest Fort Worth's Go-To Plumber
We have worked with many homes and businesses in the Azle and Weatherford areas to fix their sewer lines and systems. Our team has years of experience working with different problems that have happened with sewer lines. We have state of the art tools we use, like our specialized plumbing video camera to help us accurately determine what problem you are having with your system. We then come up with practical solutions that make sense to solving your sewer concern. Just connect with us and we'll take care of things!
817-444-3100
Best Plumbers In Town
When you work with Double L, you are working with a team that has been voted the Best of Azle as well as Azle's People's Choice. Clients in our area continue to call on us for their plumbing concerns, not only because we provide friendly upfront service, but also because:
We are open on Saturdays for regular business.

We offer a 30-day labor warranty on ALL services.

We offer discounts to seniors and veterans.

We are a local family owned business.
Interested in getting a sewer system quote? Contact us today at 817-444-3100 to learn more about our services and pricing!
Let's Get Started