Plumber For Your Business In & Around Azle, TX
An unexpected plumbing problem could be one of the worst things that you face as a business owner. For many business owners, even a simple issue like a leak or a clog could really slow you down and hinder your business.
Don't let your business get disrupted by plumbing issues. Keep your customers happy, keep your employees safe and do so with quality work and fair prices from Double L Plumbing. We stand by all of the work that we do so you can be sure that any project we touch will measure up to your expectations.
Highly Skilled Professionals On Call
All of the professionals that work for us have gone through extensive training to simply be working on your project. That means that you are hiring someone who has the knowledge and the experience to get the job done for you. You wouldn't trust an amateur to run any other parts of your business, so why would you expect them to get the job done when it comes to a plumbing emergency?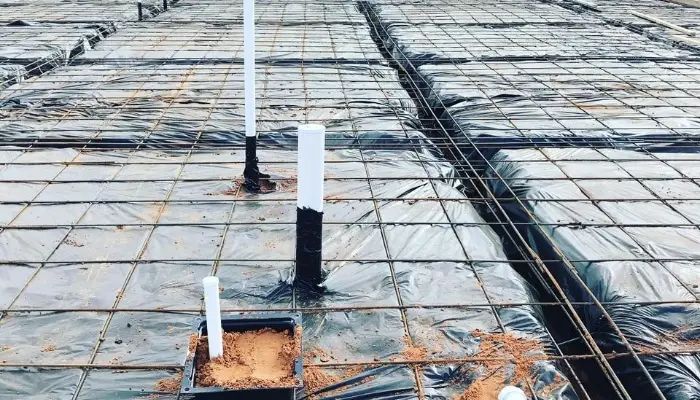 Commercial Plumbing Maintenance
Our expertise shines with every job we do. Many business owners come to us asking for help when it comes to the maintenance of their property. Getting regular maintenance performed on your plumbing systems can be a huge money-saver when you think about the problems that you are avoiding down the road. On top of that, this is something that can help your business stay operating at 100%, meaning that you also avoid any of the negative aspects of an unexpected interruption.
We Work With A Number Of Commercial Operations
We work with a multitude of businesses each year that we are happy to call our clients, including:
Restaurants & Bars

Hotels

Office Buildings

Nursing Homes

Shopping Centers

Retail Stores, Grocery Stores & Gas Stations
If you think about all of these types of businesses, you can see that they all need plumbing services of some kind. While some may be much more prominent than others, all of them use plumbing in an important way. A restaurant owner may get in touch with a plumbing company much sooner than a retail store does, but at the end of the day, their plumbing systems will work in roughly the same manner. That means that regular maintenance and the service of emergencies all need to be handled with an appropriate level of care and expertise. This is exactly what we offer.
Precise Commercial Plumbing Services
If you are a business owner, we can help your property stay on top of plumbing issues before they happen. We can also deal with plumbing emergencies that pop up unexpectedly.
We are an industry leader when it comes to commercial diagnosis and check-ups as well. If you suspect that something inside of your commercial plumbing system isn't quite working right, give us a call. We will be happy to do an evaluation and help you figure out what is going on and what repairs might be necessary. We do this with an easy-to-follow evaluation that helps you understand the true process of what is happening.
Upgrades, Cleanings, Water Heaters & More
We can also handle any kind of commercial plumbing installation or upgrade project that you might have. If your water heater has broken down and you need a new one; simply give us a call! We will be happy to install a new commercial water heater at your location.
If you find out that your plumbing system hasn't been cleaned in a long time, don't fret. We handle cleanings for many businesses that are well overdue for a complete system clean. It happens to everyone, and we take great care in making sure that all of your systems will be running at 100% right away. Just don't forget to schedule a regular cleaning in the future!
817-444-3100
Double L For Plumbing Emergencies
Plumbing systems are mostly hidden out of sight and don't really take top of mind priority - until, of course, one of the pipes bursts and then it becomes an emergency. It doesn't have to be that way, though. We handle all kinds of emergency calls, from clogs to leaks. Our team can handle it all with the urgency that you deserve as a customer. We know that having a plumbing problem is a stressful time, but don't worry. Our mix of knowledge, expertise and excellent customer service means that your commercial property will get the service it needs and be back to 100% right away.
Let's Get Started