Fast, Effective Water Line Fixes In Azle, TX
Most people don't think about what it takes to get clean water into their home until there is a problem with your system. For most property owners, your water comes through a single line to your house. When that line is leaking, you are losing valuable water and money on your water bill. For fast, effective water line repairs, connect with the team at Double L!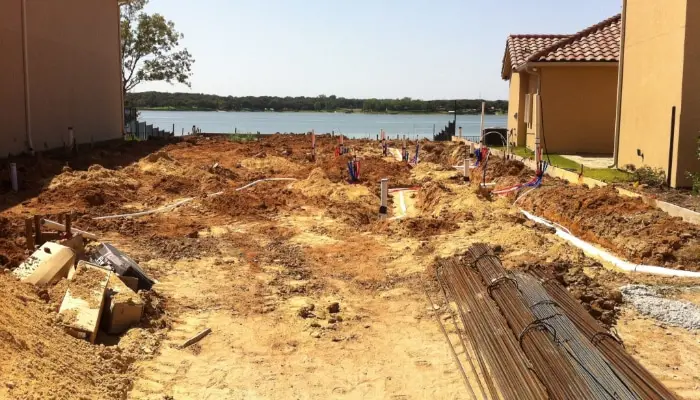 Do I Need A Water Line Repair?
If you are having some sort of problem with your water, it is very possible that your water line may have some damage to it. These problems include:
Water that is discolored.

A significant drop in water pressure.

Constant wet spots on your property.
If you are having one of these problems here in Azle or Weatherford, you should pick up the phone and call us right away for a water line repair! We have worked with a lot of water line problems and can quickly diagnose the problem that you're having and offer water line repair for various systems.
Fast, Effective Water Line Solutions
We use top-of-the-line video technology including plumbing video cameras to help figure out what has gone wrong with your water line and to get your line fixed as soon as possible. Give us a call right away if you suspect that you have some water line issues that may need repair!
817-444-3100
Service That Goes Above & Beyond
We keep the customer #1 in our assessments. While water line repairs can be significant jobs that involve a big operation, we will take every measure to make sure that we minimize costs on your end as much as possible. This is what is right and what we do to ensure our customer's satisfaction at every step.
Double L Is Ready To Help
Homeowners and businesses in the Azle, TX area continue to call on us for their plumbing needs, including water line services. They appreciate our:
Availability on Saturdays - We are open for regular business on Saturdays for your convenience!
Discounts - We provide discounts on our services to seniors and veterans. Contact us today to learn more!
Supporting Local - Our business is a local family owned business that provides expert professional services.
Warranty - With our one-month labor warranty on every service, you won't have to worry about the problem not getting solved the first time.
Connect with us today, either by phone at 817-444-3100 or by contacting us online, where you can ask questions or schedule a service. We look forward to working with you!
Let's Get Started