Fast, Effective Drain Clog Service In & Around Azle, TX
Clogged drains slow down all kinds of different tasks that you need to do around the house and can be an absolute menace to your household. Clogged drains will leave residue behind and cause many other unseen problems other than the water buildup. Get your slow, clogged drains cleared up fast with the services from Double L Plumbing!
Double L's Drain Solutions
Our plumbers give you the highest quality service that you can find in Azle by offering the fastest response time and the results that you really need.
Everything that we do is covered by our satisfaction guarantee, so when you call us you know that you are calling the right people to get rid of that pesky clogged drain that just won't go away.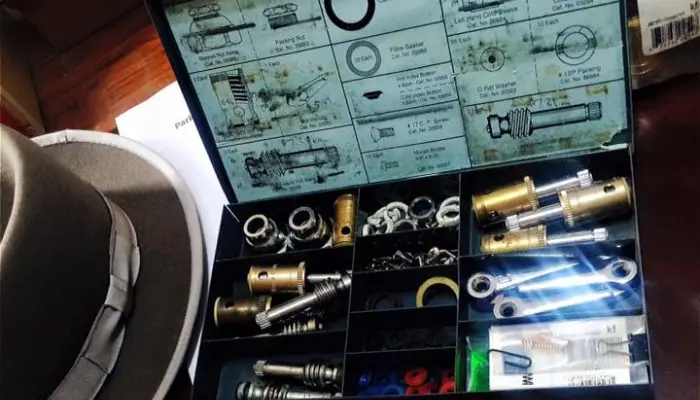 Is My Drain Starting To Get Clogged?
Getting a problem like this fixed right away is a great idea so that you can have peace of mind without having to stress about whether you can fix it or not.
If you see one of the following signs, you probably have a clogged drain in your household:
Water is backing up from a sink drain.

Water pools form around your shower drain.

Water is draining slower than it should be.

Your toilet water is bubbling when the sink is active.

The drain is making odd sounds after running other appliances, like a washer.

You smell rotting food in your kitchen when everything is clean.
817-444-3100
Don't Let A Clog Go Untreated
Clogged drains can be more than a simple inconvenience. They can start to cause other problems if left unchecked. Be sure to call us right away for any emergency plumbing issues as well as any other concerns you may have about the plumbing in your household.
Why Choose Us
Not only do we offer prompt effective drain clearing services, you'll want to partner with Double L for a whole host of other reasons too!
We're a local family-owned business.

Our plumbers are highly trained and experienced.

We are open on Saturdays for regular business.

We offer discounts to seniors and veterans.

Our service includes a 1-month warranty on labor on everything we do.
We're looking forward to helping you with your clogged drain or other plumbing concern! Call us today at 817-444-3100 or click on the button below to schedule an appointment!
Let's Get Started