Azle, TX Plumber Services
If you are in need of an honest, reliable plumber in the Azle, TX area, Double L Plumbing is here for you! Our business runs on the motto of providing the best plumbing services to our clients, from the smallest plumbing repair in a home to the largest commercial installation. Our service is everything, which is why we are so passionate about doing the best job each and every time. For full plumbing services in and around the Azle, TX area, you can always count on Double L!
Local Plumbing Professionals
Our locally-owned, family-run business believes in the power of experience and training! That is why every plumber on our team has years of experience and has undergone extensive training. The more knowledgeable our plumbing team, the better work we can provide our clients. You can trust our services to be professional and exceptional.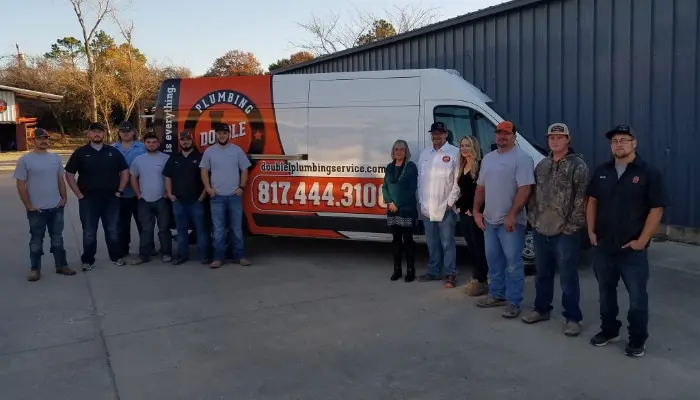 Comprehensive Plumbing Work
We offer full plumbing services to homes & businesses in the area. Our plumbers are the best in town and will provide comprehensive services to your plumbing system. From a small fix to large replacement, we are everyone's plumber, from top to bottom!
Our Services
Water Heater Services - We can look at any brand or type of water heater for repair services. If you need a new water heater, we can provide you with high quality units and exceptional installation services.
Plumbing Repairs - From a leaking pipe to a clogged drain, our plumbing repair services will get your system working properly once again!
Plumbing Fixtures - If you are ready to upgrade your faucet, sink, shower head or toilet, we are ready to assist! For any plumbing fixture installation or replacement, connect with us today.
Plumbing Diagnosis - We have the tools, knowledge and equipment to figure out precisely what is happening with your plumbing system.
Gas Line Services - We offer full gas line services from leak detection and repair to full installation for new construction.
Water Line Services - Our water line services include repair, replacement and installation on your main water line.
Plumbing System Maintenance - Regular maintenance on your plumbing system can make all the difference to the life of your pipes.
Sewer Line Services - We provide full services on sewer lines including cleaning out clogs, repairs and full installations and replacements.
Water Filtration Systems - Our water filtration products and services will get your home's water clean and pure again.
Remodels & New Construction - We provide full plumbing services on bathroom and kitchen remodels as well as services for new construction projects.
Commercial - Our plumbing services extend to commercial operations and businesses in the area.
817-444-3100
Our Service Is Everything
Clients in the northwest Ft. Worth area continue to call on Double L Plumbing when they are in need of a good, honest plumber. Homeowners and businesses alike appreciate a number of things about our company, including our:
Highly trained and experienced plumbing professionals.

30-day labor warranty on all services.

Discounts for senior citizens and military personnel.

Regular business hours on Saturdays for our client's convenience.
Let's Get Started