Get Clear Drains In Azle, TX From Double L
No matter what kind of drain problem you are having at your house in Azle, the team at Double L Plumbing is able to come out and help you out with your issue! We can perform drain maintenance and cleaning services related to emergencies, as well as regular drain cleaning. This could include floor drains, storm drains, sewer drains and many more varieties.
Clean Drain Solutions
As one of the best drain cleaning companies, we are leaders in the industry helping customers like you get their drain problems taken care of right away.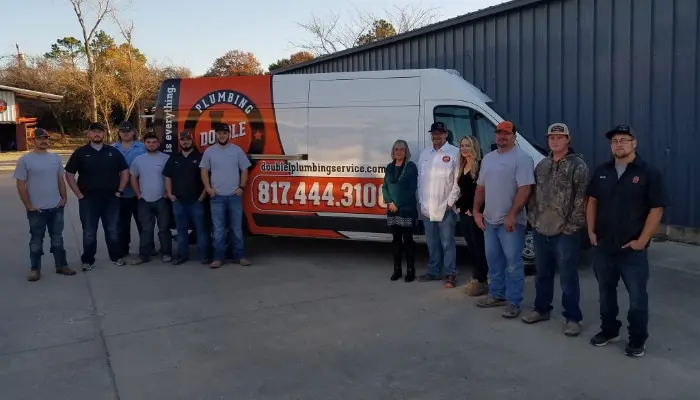 Kitchen Concerns
Kitchen drain problems often build up slowly over time as things like soaps and fats start to clog your drains. If you're finding this to be your issue, our technicians will help by removing the debris causing your clog.
Bathroom Drains
The bathroom has various drains that can clog up for different reasons. These challenges can be from various causes from soap buildup to hair. Our plumbers are equipped with all of the tools they need to make sure that your bathroom returns to normal and that you are able to move past these difficult clogs.
Basement or Floor Drains
Another drain that may need cleaning is your basement or floor drain. These drains are one of the most important and one of the most common jobs that we handle. These drains are important because they prevent flooding in sensitive areas of your home, so reach out to us right away if you have a basement drain that needs cleared!
817-444-3100
We're Ready To Help!
Regardless of what kind of drain cleaning you are looking for, we have all of the tools necessary to get the job done. Our trucks are fully stocked with the right equipment in order to get your drain cleaned promptly.
Clients in and around Azle and Weatherford, TX continue to turn to Double L for a number of reasons:
Our incredibly convenient regular business hours on Saturdays.

Our senior and veteran discounts on services.

Our highly trained and experienced plumbing staff.

Our 1-month labor warranty on every service we provide.
To learn more about Double L and our drain cleaning services, call us today at 817-444-3100 ! One of our friendly staff will be happy to help you. Or feel free to click on the button below to ask questions or schedule an appointment.
Let's Get Started