Regular Plumbing Maintenance Near Azle, TX
Taking good care of your plumbing system is extremely important to make sure that your system lasts a long time. You want a plumbing system where everything flows like normal and there are no blockages or other issues that will cause a problem down the road. The great thing is you don't have to wait until there is a problem with your plumbing system to take action — with plumbing system maintenance service from Double L Plumbing, you can keep ahead of any potential problems or issues with your pipes!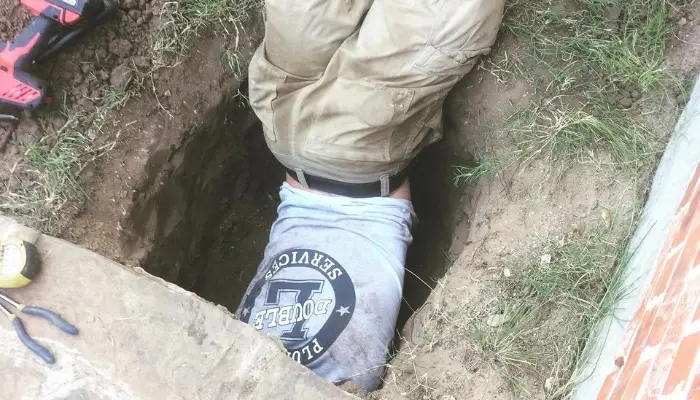 The Importance Of Maintenance
With regular maintenance you stay on top of any potential issues and are able to avoid big problems. If you have any other questions about your plumbing system, a maintenance check is a great service to get because you know you have the best technicians evaluating your system to ensure its long-term health.
What Is Included In Maintenance
When we provide a maintenance plumbing system service, we are checking:
For any leaks or issues with your pipes, toilets, faucets and sinks.

For any issues with your water heater.

To see that your shut-off valves are working properly.

Any outdoor water features.

That all drains are running clearly.

For any other issues pertaining to your particular plumbing system.
Your Go-To Plumbers
The Double L brand is known for providing excellent customer service at a fair price that will keep you satisfied no matter the size of your job. We train all of our plumbers to use best practices that allow them to get the job done efficiently; however, we also help them provide excellent customer service so that you are well taken care of through every step of the process.
817-444-3100
Double L For Exceptional Check-Ups
Your plumbing system deserves the very best and that is what our technicians have been trained to provide. Our plumbers are trained to make sure that you are satisfied with your plumbing system, and regular maintenance is a great way to make sure that you avoid costly problems that might spring up down the road.
To schedule your plumbing maintenance service, connect with us today by calling 817-444-3100 ! One of our team members will be happy to answer your questions or schedule your service.
Let's Get Started