The Best Water Heater Installation Service By Double L
While a water heater may seem like a fairly basic piece of equipment, the installation of your water heater is probably best left to an expert. While you obviously will need the new water heater installed, you also need to uninstall and get rid of the old water heater safely. Double L Plumbing installs water heaters for homes and businesses in the Azle, TX area quickly and effectively, getting your hot water flowing again once more!
Safety First, Every Time
Our experts will always make sure that your connections are safe before removing a unit, keeping your house and your belongings safe. Regardless of whether you are facing a difficult installation due to a water heater that is a unique size, our plumbers can handle the job. Our installation services are precise to ensure your unit works properly and efficiently for years to come.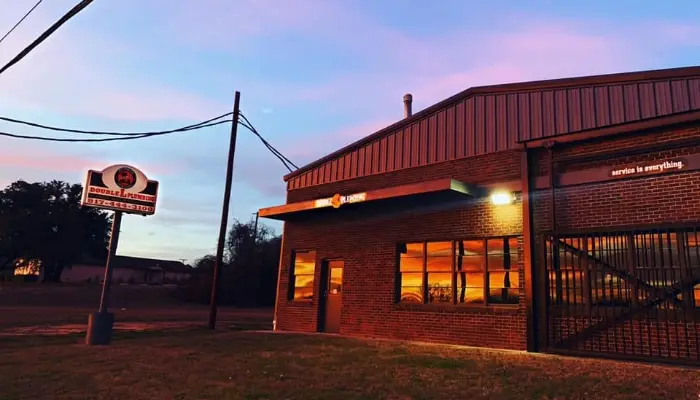 Can you run out of hot water with a tankless water heater?
While it's less likely to run out of hot water with a tankless water heater compared to a traditional storage-tank water heater, it is still possible. Tankless water heaters provide hot water on demand, heating water as it flows through the unit rather than storing a set amount of hot water. However, if the demand for hot water exceeds the heater's capacity, such as when multiple hot water sources are used simultaneously, there may not be enough hot water to meet the demand. It's important to select an appropriately sized tankless water heater for the household's needs and to be mindful of hot water usage to ensure sufficient supply.
How big of a tankless hot water heater do you need for a whole house?
The size of a tankless hot water heater required for a whole house is determined by a few variables, including the size of the household, the number of bathrooms, hot water usage habits, and the desired flow rate. A tankless water heater should provide approximately 2-3 gallons of hot water per minute (GPM) for each shower or bathtub and approximately 1 GPM for each sink or appliance. A tankless water heater with a flow rate of 7-10 GPM may be sufficient for a typical household with 3-4 bathrooms. However, it is best to consult with a licensed plumber or HVAC contractor to determine the proper size and model based on the household's specific needs and conditions.
Commercial Water Heaters
Our expertise also allows us to deal with commercial water heaters. These appliances are essential for any business, whether you are cooking, cleaning or have another use for your water heater. If you think your business is in need of new water heaters, you should reach out to us because we can evaluate your space and help you get the best unit for your space.
Tank & Tankless Services
Our installation services include both standard tank water heaters and tankless options. We also work with both residential and commercial operations for plumbing concerns and can provide water heater replacements as well.
If you have any kind of emergency need with your water heater, our plumbers can handle these calls with speed and skill. We are here for you to provide the best prices and the best customer service so that you get a new water heater that will be working long into the future.
817-444-3100
We're #1 For Service
Whether you have decided on a unit that you know you want or you are looking for an evaluation to get a water heater that is right for your space, we can help you today! Contact Double L Plumbing for water heater installation services that exceed expectations, every time. We offer:
Service from highly trained and experienced plumbers.

Regular business hours on Saturdays.

A one month labor warranty on everything we do.

Senior and Veteran discounts on services.
Ready to get started on installing a new water heater? Call Double L today at 817-444-3100 or click on the button below to schedule a consultation!
Let's Get Started