The Best Water Heater Installation Service By Double L
While a water heater may seem like a fairly basic piece of equipment, the installation of your water heater is probably best left to an expert. While you obviously will need the new water heater installed, you also need to uninstall and get rid of the old water heater safely. Double L Plumbing installs water heaters for homes and businesses in the Azle, TX area quickly and effectively, getting your hot water flowing again once more!
Safety First, Every Time
Our experts will always make sure that your connections are safe before removing a unit, keeping your house and your belongings safe. Regardless of whether you are facing a difficult installation due to a water heater that is a unique size, our plumbers can handle the job. Our installation services are precise to ensure your unit works properly and efficiently for years to come.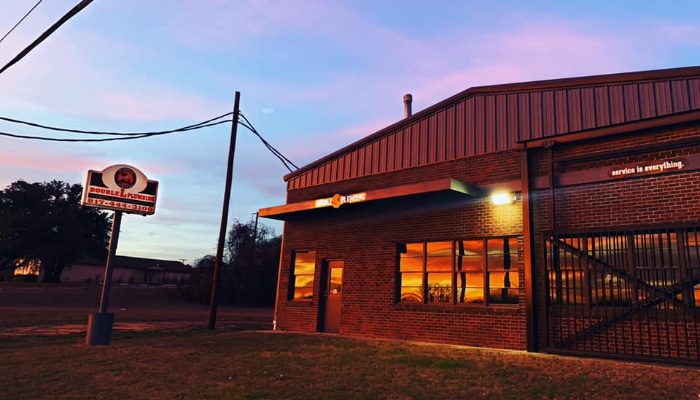 Commercial Water Heaters
Our expertise also allows us to deal with commercial water heaters. These appliances are essential for any business, whether you are cooking, cleaning or have another use for your water heater. If you think your business is in need of new water heaters, you should reach out to us because we can evaluate your space and help you get the best unit for your space.
Tank & Tankless Services
Our installation services include both standard tank water heaters and tankless options. We also work with both residential and commercial operations for plumbing concerns and can provide water heater replacements as well.
If you have any kind of emergency need with your water heater, our plumbers can handle these calls with speed and skill. We are here for you to provide the best prices and the best customer service so that you get a new water heater that will be working long into the future.
817-444-3100
We're #1 For Service
Whether you have decided on a unit that you know you want or you are looking for an evaluation to get a water heater that is right for your space, we can help you today! Contact Double L Plumbing for water heater installation services that exceed expectations, every time. We offer:
Service from highly trained and experienced plumbers.

Regular business hours on Saturdays.

A one month labor warranty on everything we do.

Senior and Veteran discounts on services.
Ready to get started on installing a new water heater? Call Double L today at 817-444-3100 or click on the button below to schedule a consultation!
Let's Get Started
How much should it cost to have a hot water heater installed?
The cost of installing a water heater ranges from $812 to $1,574, with an average cost of $1,186 including the unit and labor. Tankless heaters range in price from $1,000 to $3,000. Water heaters range in price from $300 to $2,000+ for the unit alone, with plumber labor ranging from $45 to $150 per hour. The size of the unit you choose is an important factor in hot water heater prices. In general, the larger the tank, the more expensive the heater.
To learn more, or to get an estimate on water heater replacement in your home, contact Double L Plumbing today.
Can I install a hot water heater myself?
Installing a water heater is a complicated task. It would not be qualified as a typical do-it-yourself project. You must have plumbing, electrical, heating and ventilation and carpentry skills, as well as knowledge of state and local building codes. You must also obtain a permit for the work and arrange for an inspection with your municipality.
Failure to adhere to plumbing codes can put you in grave physical, financial and legal danger. When you hire a licensed plumber to install a water heater, the plumber assumes the risk and is insured. If you do unpermitted work, you put yourself in legal jeopardy and your homeowner's insurance coverage may be voided as a result.
To learn more, or to get an estimate on water heater installation in your home, contact Double L Plumbing today.
What are the benefits of a tankless water heater?
For most customers, the final word is cost, and tankless water heaters can significantly reduce monthly bills due to their lower energy consumption. You can also see a savings in the longevity of a tankless unit. While traditional tank water heaters have a life expectancy of about a decade, tankless counterparts have a life expectancy that is roughly double. Finally, in contrast to storage water heaters, which heat water one tank at a time, tankless models heat water as needed. If you complain about cold showers you will no longer have that problem with a tankless water heater, which can heat a continuous stream of water for as long as it is required.
Interested in learning more about how a tankless water heater can benefit your family? Get in touch with Double L Plumbing!