New & Renovated Building Plumber In Azle, TX
Are you renovating your business and need a full plumbing re-do? Or maybe you are building a new home and want to make sure your plumbing system is one of quality right from the start? Don't let an inexperienced or unprofessional plumber handle something as important as your plumbing system. For home and business new construction or renovations, call on the team at Double L Plumbing! Our licensed and highly experienced plumbers will plan and install your plumbing system with the skill and expertise for which we are known.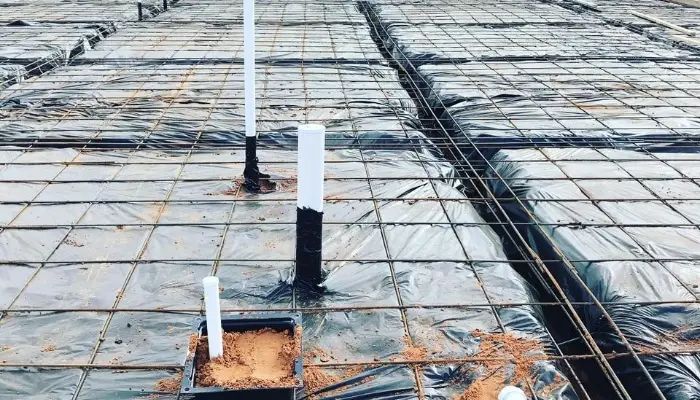 New Plumbing System Planning
Although much of a plumbing system is out of sight, it is an essential part of any new building that needs to be planned and put in place expertly. Even the tiniest mistake with pipes and fixtures can lead to water damage, problems with mold and large, expensive repairs. With new construction, you want to make sure that the pipes that make up your plumbing network are planned with precision to ensure they function and flow properly with no mistakes. That's where we come in!
Our new construction services includes full planning and installation work on anything you will need for your new home or business, including:
Pipes

Water Heater

Water Main Line

Sewer Line

Fixtures, including Toilets, Sinks, Faucets, Shower Heads & More

Shut-Off Valves

Gas Line

Water Filtration System
817-444-3100
Remodel & Renovation Services
When it's time to renovate and remodel a dated space, don't forget to update your plumbing system too! Moving a faucet or changing where the dishwasher is going to go? We can help! We provide full services to get your pipes, fixtures, fittings and appliances installed and ready to use. Our licensed plumbers work with knowledge and skill to ensure your brand new space will not have a plumbing problem for years to come.
Honest Service, Every Time
We've all heard horror stories about working with contractors on a new construction or remodeling build. At Double L, our business is run on integrity and accountability. Our team makes good on promises and will never leave you hanging on a job. We work on time and on a deadline, so you won't have to worry about your plumbing system holding anything back. And our services are exceptional, performed by licensed plumbing professionals with years of training and experience. You can count on us to do the job right from start to finish.
Professional Services From Double L
We truly love what we do, which is why we put so much emphasis on always improving and getting better at our jobs. Our plumbers undergo continuous training to keep their skills top notch. And, being a small local business in the area, we feel that our clients are truly our neighbors, which is why we want to bring them the best service possible. To learn more about Double L Plumbing and our services, or to schedule a consultation for your new build or renovation, call us today at 817-444-3100 or click on the link below to get in touch online.
Let's Get Started