Double L For Solutions To Your Clogged Sewer Pipes
There are a lot of things that can damage your sewer system to cause clogged sewer pipes. While we've seen almost every reason, one of the most common causes is tree roots. No matter what is facing your sewer system, we have seen it before and we can help you get your situation sorted out. Call Double L Plumbing for fast sewer line solutions today!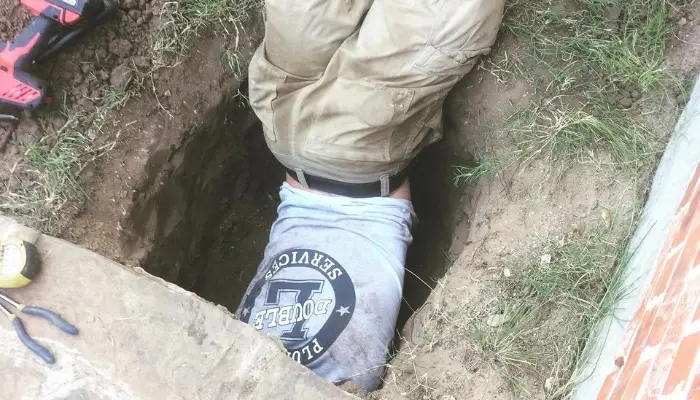 Signs Of Sewer Line Backups
If you think that your house is experiencing a sewer system back up, you should check to see if you are experiencing one of the following symptoms:
Water Backup
You may have a sewer system backup if you see water backing up from the toilet or shower. This alone may not be enough to indicate a sewer system problem though. While one drain backing up could indicate a full sewer system problem, a stronger signal would be if you have multiple drain backups occurring.
Strong Odors
You may also notice a sewage odor coming from your drains or the exterior of your house. If this is happening, it is very likely that you may have a sewer system backup.
Odd Sounds
The last signal that you should watch out for that may be occurring is a gurgling sound coming from your toilets or your drains. If you have clogs and backups that involve your toilet system, it is very possible that there is a problem with the sewer system itself.
817-444-3100
Your Go-To Plumber!
Here in Azle, we have worked with a lot of sewer system backups and we can handle what seems like a huge problem for you. Call or email us today to get started!
Let's Get Started