Repair, Replace & Install Services on Water Heaters
A water heater is one of most essential appliances in your home. When it stops working out of the blue, you need professional service fast. For full water heaters services in the Azle and Weatherford, TX areas, turn to the plumbers at Double L Plumbing. Our plumbers can provide water heater repairs, install a water heater or replace any kind of water heater as well.
Comprehensive Services On Water Heaters
Whether you have a conventional tank water heater or a tankless water heater, we have worked with all kinds of systems and brands. Our highly trained plumbers will be able to work with your unit to either repair or replace it with skill and efficiency.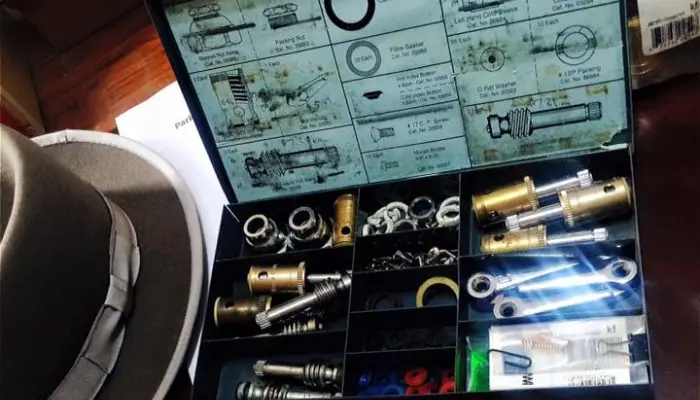 How much should a water heater flush cost near Fort Worth?
A flush for most standard water heaters will cost between $80 and $100. However, if the plumber discovers a larger problem that needs to be addressed, you may be required to pay additional fees. It is up to you whether or not to resolve those issues, so expect it to be in that range for the water heater flush alone.
How often does a water heater need to be serviced near Fort Worth?
Your water heater should be serviced at least once a year. The most important aspect of water heater maintenance is tank flushing. If you don't flush it, sediment will accumulate in the tank of your water heater. This will initially cause your water heater to work harder and less efficiently, resulting in higher utility bills. Sediment buildup can eventually lead to a loss of water pressure or corrosion, which can lead to holes in your tank. When your tank begins to leak from corrosion-caused holes, you will have no choice but to install a new water heater.
What are the most common problems with water heaters near Fort Worth?
The most common reason for service calls is a water leak. The following are the most common causes of leaks:
Pressure relief valve-Replace the pressure relief valve to stop the leak.

Ball valve- Tighten the nut that secures the handle on the ball valve.

Loose connection or stripped threaded needle — If the leak is coming from the top of the heater and isn't caused by one of the above, a loose connection or stripped threaded needle is the most likely cause.

Drain valve — Ensure that the valve is properly closed. If that fails, replace the valve.

Condensation — Turn the heater off for a few hours. Lower the thermostat temperature if this solves the problem.

Tank — A leak from the bottom that isn't caused by any of the above is usually indicative of the entire heater failing.
Water Heater Services
Water Heater Repairs - Our plumbers can help you figure out whether you need a water heater repair. You may be seeing water discoloration due to corrosion, or you may have a unit that has stopped working completely. Whatever your situation, we are the plumbers who can help. No matter what type, age or brand of water heater you own, we can determine if it needs a repair.
Our plumbers will do a thorough inspection to determine what is wrong with the unit before consulting with you on necessary repairs. Our repair services take into account the cost of repairing vs. replacing to ensure any next steps would make practical sense. You can trust us to do what is best for you.
Water Heater Replacements - Standard tank water heaters generally last between 8 - 10 years. When it is time to replace your unit, the team at Double L is ready to help! We have different options from which you can choose depending on your home or business's hot water needs. Interested in a tankless option? We provide full installation services on tankless systems as well.
Skilled & Trained Plumbers
Our plumbers are trained to provide excellent customer service to all of our customers. You will never be sold on a product that is not necessary for your system, and you will appreciate the efficient work that our technicians do. When you need a water heater repair, you can be confident in the services we provide that will give you a working system now and in the future.
817-444-3100
Having hot water in your Azle home is important, so don't trust an amateur to try and get the job done. We have served in the area since 2006, providing the highest quality workmanship to homes and businesses. Our clients love working with us, especially because of our:
Convenient business hours on Saturdays.

30-day labor warranty on ALL services.

Discounts we offer to our senior and veteran clients

Award winning service, as we have proudly won the Best of Azle and Azle's People's Choice Awards.
Call us today at 817-444-3100 to learn more about our company and our water heater services. Or click on the link below to contact us online. We look forward to hearing from you!
Let's Get Started